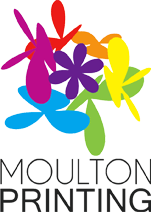 Overview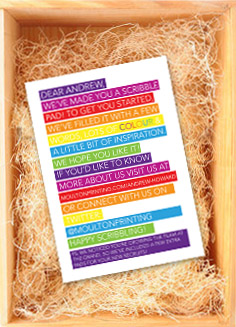 We love to demonstrate how print can work with digital media. We also love to meet new customers. The Colour Campaign allowed us to indulge in both by using email, PURLs (personalised URLS) and direct mail to brighten-up desks around the UK with a bit of colour and a lot of inspiration!
Objective
To reach out to a new audience and demonstrate our capabilities in a unique and engaging way.
Method
After identifying a list of businesses that we really wanted to work with, we created a scribble pad that used a bright, colourful design and even a bit of poetry to encourage prospects to keep it on thier desk. 
The interior of the pad was printed litho so we could produce a large quantity. However, the first page was printed digitally so it could be personalised for each prospect that received the pad. The personalisation went beyond a salutation to include a PURL to a webpage created specifically for the business we were targeting.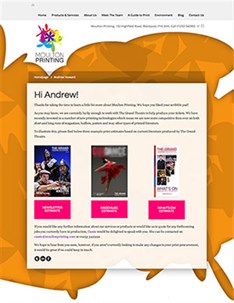 The webpages contained bespoke content for each prospect and focused on printing products which were relevant to their business.
A tracking system behind the bespoke webpages meant that as soon as a prospect visited the page, our sales team received a text message and email to let them know that the client was engaged.
Results
The campaign gave us a truly unique way of reaching out to new clients, providing a relevant and interesting mechanism for raising their awareness of Moulton Printing, our capabilities and how we could work with them.